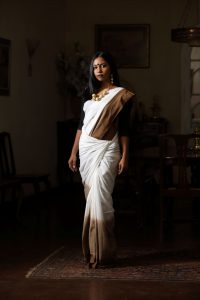 This product of Kolam is based on the concept of "Thinai" Each Thinai was closely associated with a particular landscape such as Kurinji (hilly backwoods), Palai (parched zones), Mullai (pastoral tract), Marutam (wetlands) and Neital (littoral land), and imagery associated with that landscape its god, flowers, trees, wildlife, people, climate and geography.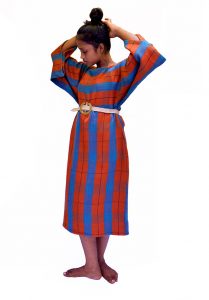 Made from the finest of Jaffna's cottons handpicked from the weavers, these hand stitched tops, dresses, skirts and shirts are designed as unique pieces for the people of high fashion. All Kolam products are unique because they are crafted by hand, emotion, and expression, unlike machine manufactured objects.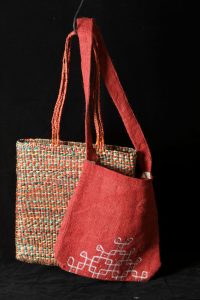 Kolam hand made bags are made from Palmyra leaf, reed, jute, copper, cotton thread and other, mostly non-precious materials. Communities of Jaffna women have been using treated Palmyra to make boxes, trays and baskets for centuries. Each Kolam bag pays homage to this age-old technique using contemporary designs and ideas that preserve this long-standing craft industry from Jaffna.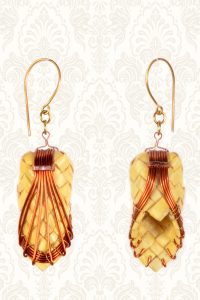 Palmyra leaf, copper, Brass, Cloth, Cotton thread, forest seeds, jute and other, mostly non-precious, materials are used in these handcrafted jewelery items. The precious element of each item can be found in the traditional techniques, local materials, innovative ideas and craftsmanship that goes into the making of every single piece. Together, these jewelries present a unique fusion of modern and traditional ideas, materials, and skills from Jaffna