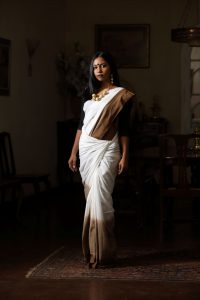 Kolam fabrics are an attempt to revive this age-old dyeing technique practiced by our ancestors. All Kolam products are unique because they are crafted by hand, emotion and expression, unlike machine manufactured textiles.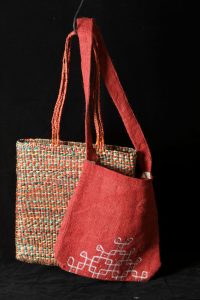 Kolam hand made bags are made from Palmyra leaf, reed, jute, copper, cotton thread and other, mostly non-precious materials. Each Kolam bag pays homage to this age-old technique using contemporary designs and ideas that preserve this long-standing craft industry from Jaffna.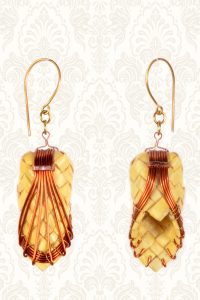 Palmyra leaf, copper wire, cotton thread, forest seeds, jute and other non-precious, materials are used in these handcrafted jewelry items. The precious element of each item can be found in the traditional techniques, local materials, innovative ideas and craftsmanship that goes into the making of every single piece.